Welcome to Woodabudge Gundogs

It is a small privately owned kennel, based in the wonderful landscape of Cornwall.
Owned and run by myself Alice Wise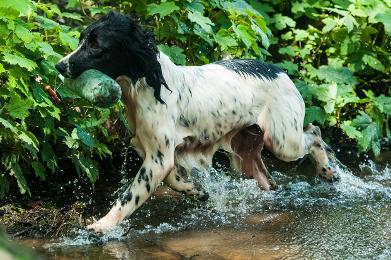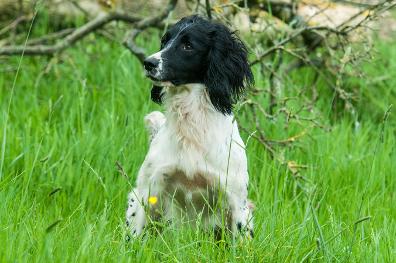 WOODABUDGE GUNDOG TRAINING
Group Training with Alice Wise
Starting SUNDAY 9th .APRIL 2017
9.30 for 10.00 am
At Treburley, near Launceston. PL15 9PN
All welcome …………………………………..

If your goal is to train a good solid working dog, A trial dog,
Or just a well behaved pet.
The first session will start with an assessment of dog and handler before dividing into two groups.
Novices in the mornings and the more advanced in the afternoons.
Training will be held every two weeks.
For more detail Please contact Alice Wise
Mob. 07970683266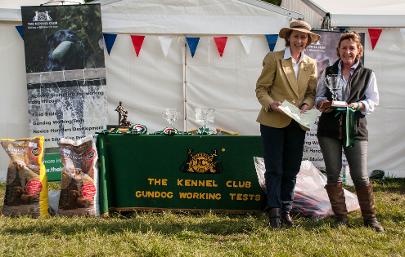 Open Gundog Working Test - 1st June 2014
I was delighted to take second place in the open with Rosebay Harmony

The Gundog Working Test was organised by the Kennel Club
at Chatsworth House, Derbyshire
Judges were: A Cunningham and Mr N Satchwell
To see some more pictures check out the gallery
There is more information regarding the event here
Novice Trial 16th December
I was delighted to win the novice trial with Rosebay Harmony

This trial was held at the Three Crosses in Swansea
Organised by the Glamorganshire Field Trial Society
Judges were: Wes Thomas & Richard Hestletine
MAY 2013
The Westward Gundog Society
FTCH Edwardiana Bubble of Woodabudge (FLO)
wins the Open A.V. Spaniel Working Test, held at Wiscombe Park on the 5th May 2013
APRIL 2013
ENGLAND GUNDOG TEAM SELECTION
I am very proud to have been selected reserve for the 2013 England Team with FTCH EDWARDIANA BUBBLE of WOODABUDGE (flo)
This will be the third consecutive year of being selected to represent England.
The selection was held at Drakes Head Kennels where 26 competed for a place.
The judges were Mark Clifford, Gary veasy and a retriever judge for the water test, my other team members are Steve Wanstell, Ben Randall, Alex Badger, Simon Dixon and Gary Smith.
Again the team have been very generously sponsored by SKINNERS
MARCH 2013
Results from The Tyne Tees and Tweed Field Trial Society
Biteabout Handlers Trophy 2012/2013
Novice and Open Points Award
1st Malcolm Taylor - spaniels
2nd Mike Tallamy - labradors
3rd Alice Wise - english springer spaniel
FEBRUARY 2013
Puppy and Young Dog Training Classes

Starts Monday 22 April 2013
6.30pm
Informative, helpful and enjoyable
Regular sessions running throughout the summer
One-to-One training also available

Please contact me for further details
July 2012
Gavosie Gundog Trophy 2011/2012
I am delighted to have just been awarded The Gavosie Gundog Trophy 2011/12.
This is awarded by The Kennel Club to the Lady Gundog Handler who has gained the most points from the previous Field Trial season.
I was also selected for the England Gundog Team this year, although like the rest of the Team, is disappointed not to be competing at the CLA Game Fair this weekend.
Again the team is very generously sponsored by SKINNERS.
May 2012
England Gundog Team Selection
I am very proud to have been selected to run for
England at the 2012 CLA International.
Handling FTCH Edwardiana Bubble of Woodabudge - Flo.
To be held at the CLA Game Fair, Belvoir Castle, in July.
The selection was held at Drakeshead Kennels on Sat 28th April with over 20 top competitors.
The judges were: Jeremy Organ, Steve Bolton and Team captain John Halstead.
The other team members selected were: Aubrey Ladyman Steve Wanstell, Dave Rayner, Dave Templar and reserve Andy Whitehouse.
And again the team is very generously sponsored by SKINNERS
=========================
WESTWARD OPEN TEST
Sunday 6th May 2012 held at Burnworthy Somerset

1st place - FTCH Edwardiana Bubble of Woodabudge (Flo)
2nd place - Woodabudge Elegant (Pixie)
Judges were Martin Ford and Neil Garrod
April 2012
Pixie - WOODABUDGE ELEGANT
Ran in the team for Cornwall at the Kintbury Gundog Club - Annual Interclub match at Highclere Castle on 22nd April.
Picking up 3rd place overall out of 9 teams
=========================
Pixie wins her first open working test at Delamore Estate
with the West Dartmoor Working Gundog Club on 8th April
=========================
Results from The Tyne Tees and Tweed Field Trial Society
Biteabout Handlers Trophy 2011/2012
Novice and Open Points Award
1st Mike Tallamy - 134 points - labradors
2nd Alice Wise - 124 points - english springer spaniels
3rd Joe Shotton - 100 points - cocker spaniels